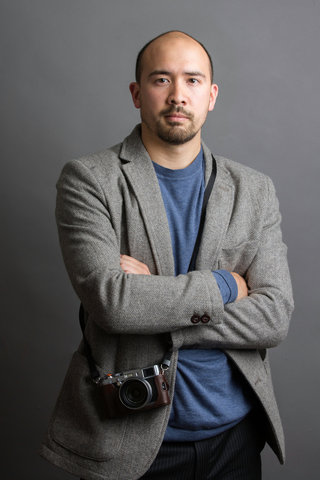 I am a London based photographer specialising in natural light and studio portraiture. I always aim to blend state of the art technology with traditional techniques and nostalgic subtleties.A graduate of Medical Biology BSc (Hons) but have been practicing photography since very young. Starting in 1990 on 35mm film and finally converting to Digital in 2002. Regardless of the medium I have always been described as a very technical photographer. It must come from my attention to detail personality and my scientific training
My work is often seen as 'blank expression' and candid photography, always aiming to capture beautiful, natural images with integrity. I am not a fan of overly posed photography and in my event and wedding commissions I deliberately aim to blend in and not insert myself into the day. My desire, both professionally and personally is to produce intelligent work that is appreciated by all.
Projects are often derived from his own view of the world and people in it. Often they are somber/ melancholic in nature and nearly always have hidden narratives. Always interested in photographing new, dynamic themes rather than straight forward, 2 dimensional commercial fashion projects.
"A good photographer chooses their use of light carefully. I aim to get it right in camera. I develop using the techniques available to a traditional film dark room when processing my images because I am attracted to images that look authentic, honest. While I may often use photoshop to create fantasy creations in order to tell a story I dislike overly airbushed and photo manipulated images and avoid using it on my images."
You can always contact him to book photo shoots, seek technical advice or just for a nice chat.
Email: Chrismurray35mm@gmail.com
Mobile: 07780 806162